When will my Show Special be Approved or Rejected? When will it be displayed?
Once submitted from your Exhibitor Portal, your market-only Show Special will be available to be approved and posted online, or rejected, in which case, you may be provided a reason. Please allow up to 48 hours for your special to be Approved.
If your Show Special is Approved, it will be displayed online and printed in our at-Market handout publication (assuming submission is by the deadline for print, check your dashboard for dates).
If your Show Special is Rejected, you will be able to resubmit with a new submission. When appropriate, you will be provided with a rejection reason.
You can check the status of your submitted Show Special at any point in your Exhibitor Portal.
1. To see your show special, click on "Markets" at the top and then "Manage Your Markets".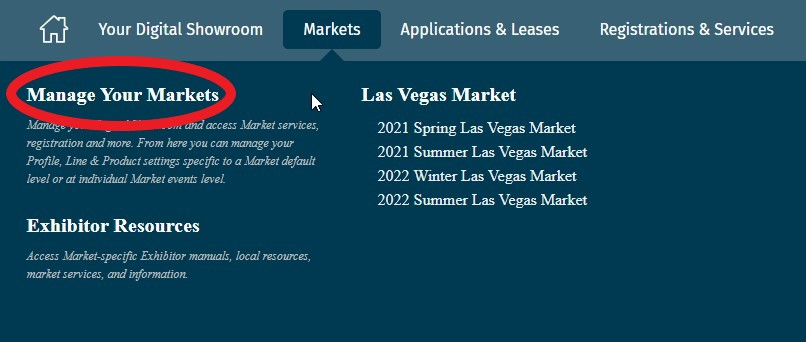 2. Click the "Manage these Markets" link next to the appropriate market.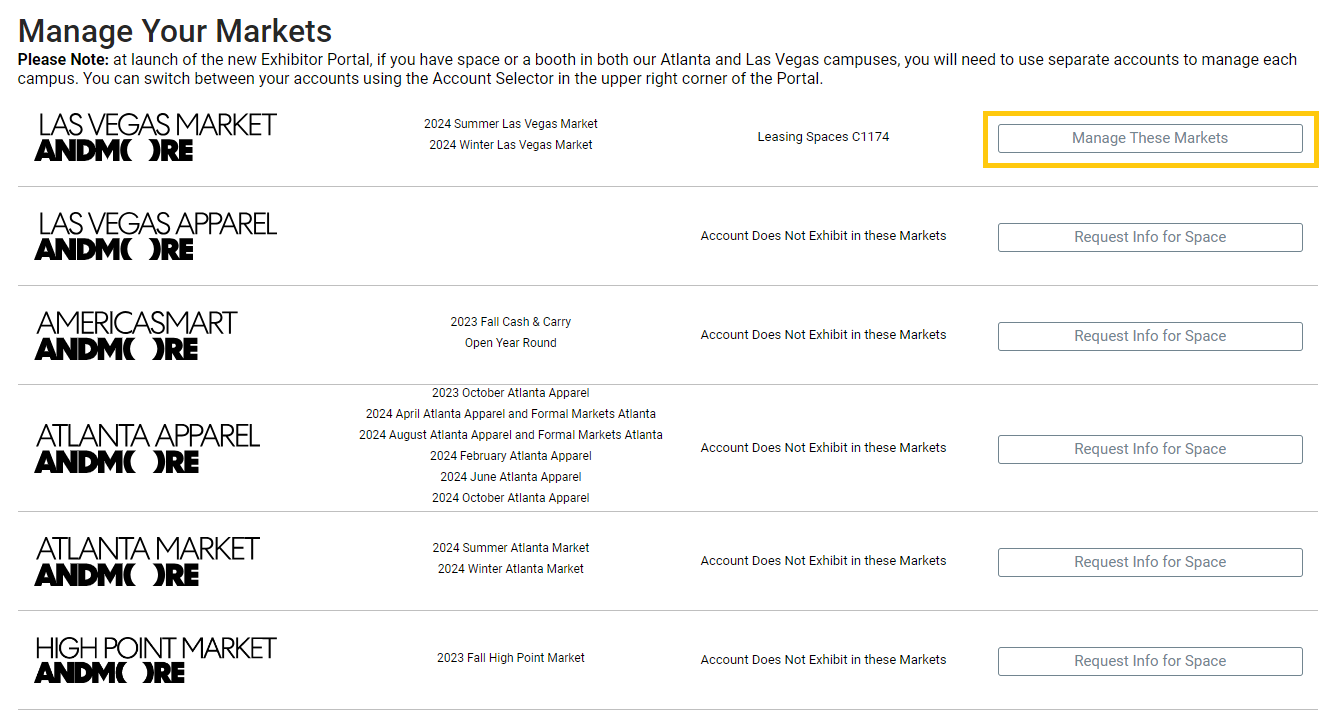 3. Click the "Manage Show Special" button.

4. Click the "Add Show Special" link to the right of the appropriate market.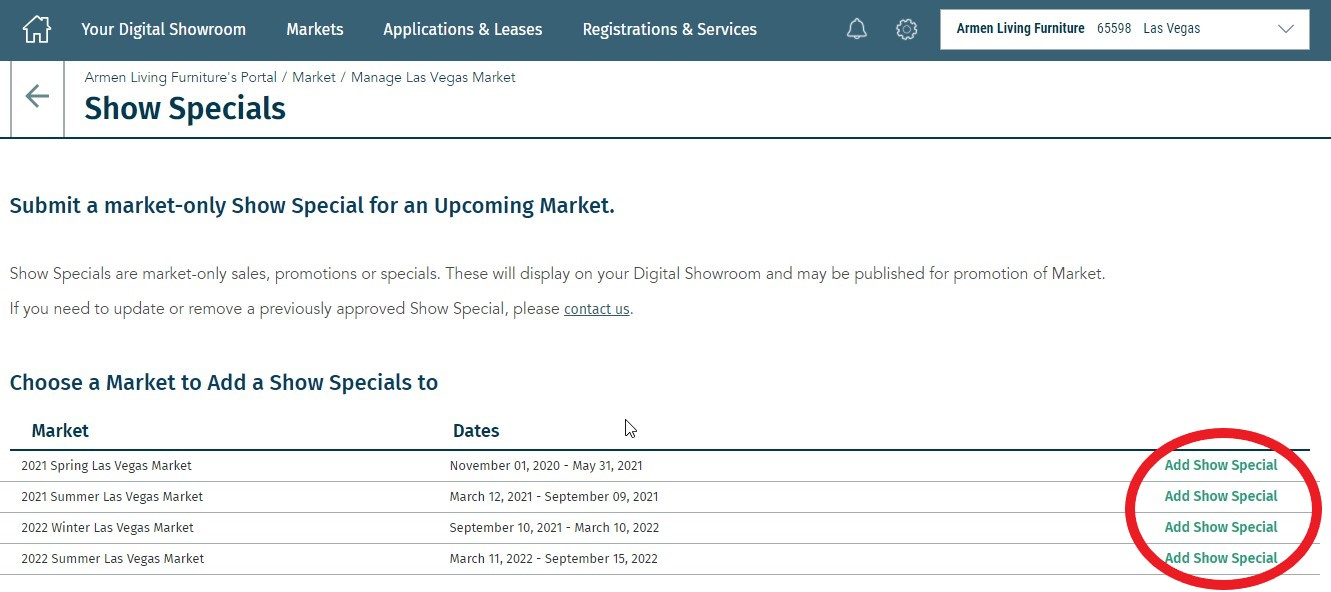 5. Your show special and it's approval status show in the middle of the page.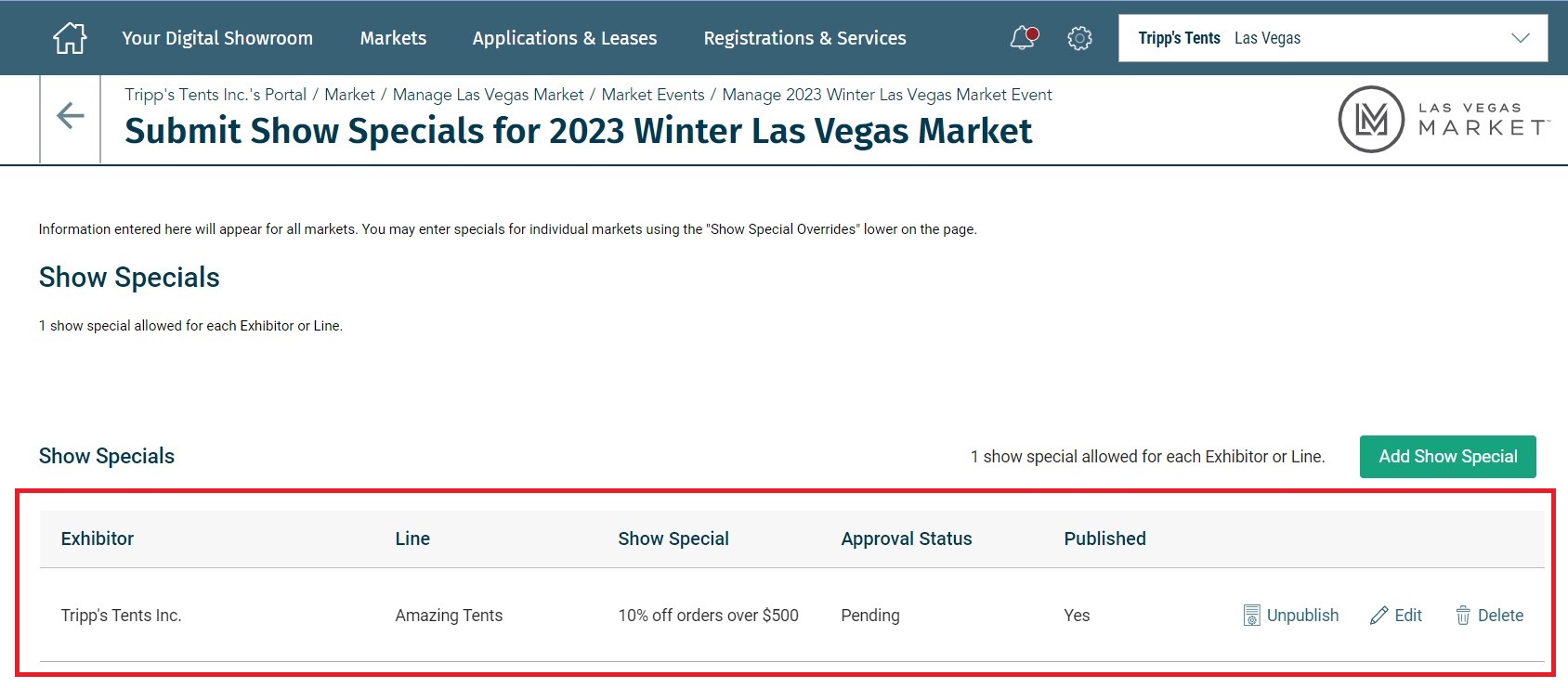 Have more questions? Email us at exhibitorportalsupport@andmore.com