1. After logging into your DataSynq account, click "Connect" on the left-hand menu.

2. Under Active Connections, you can choose which vendor/brand you would like to disable or enable by clicking the Enable/Disable switch on or off. You can also remove the vendor by clicking the trash can symbol. This will delete the vendor account from your connections.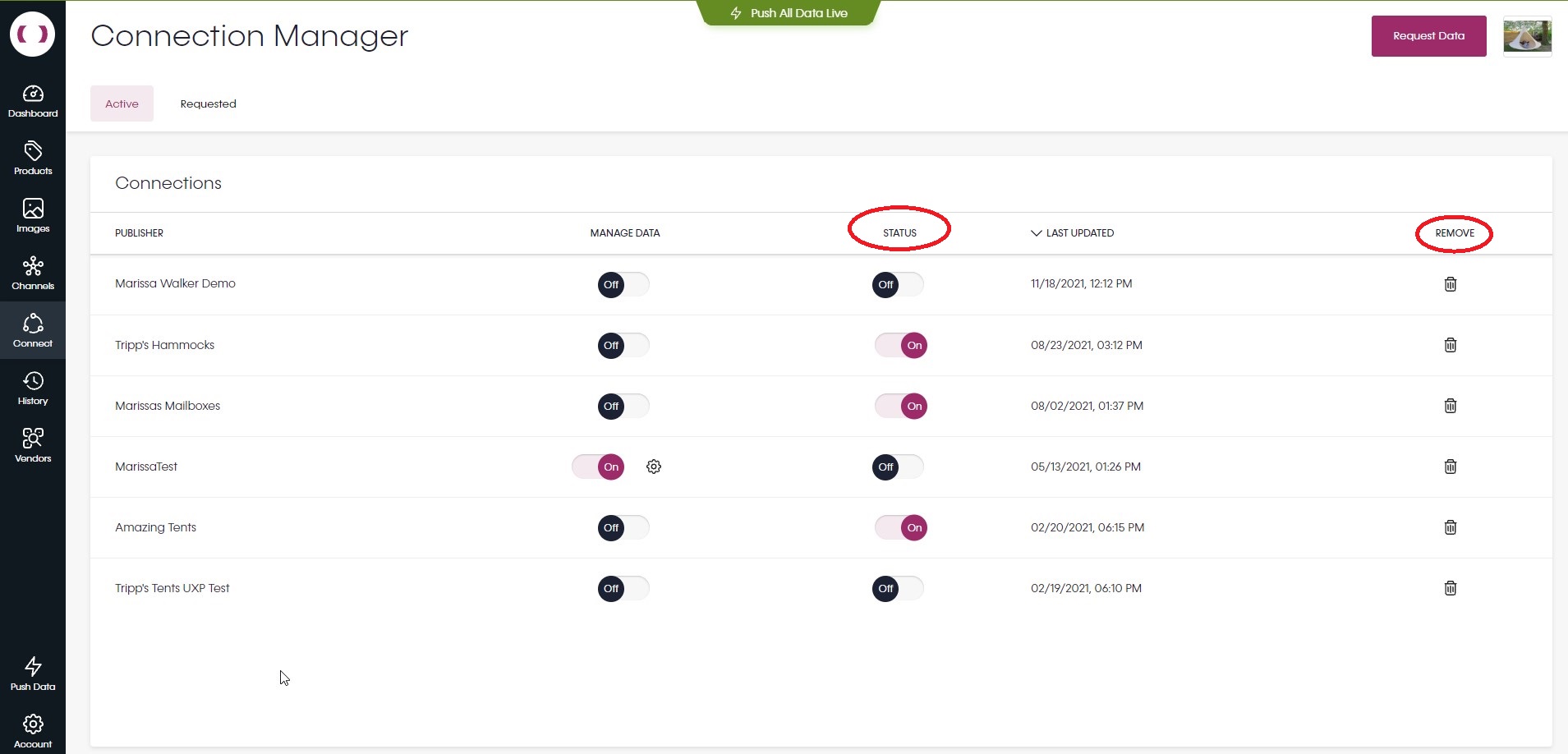 Note: The Manage Data buttons are not used with your Exhibitor portal and market site page, so there is no need to turn them off or on.
Have more questions? Email us at exhibitorportalsupport@andmore.com