Note: if you need to order technology services like telephone or internet, please see this article.
1. After logging into your Exhibitor portal, go to "Registrations & Services" and choose "Atlanta | Services".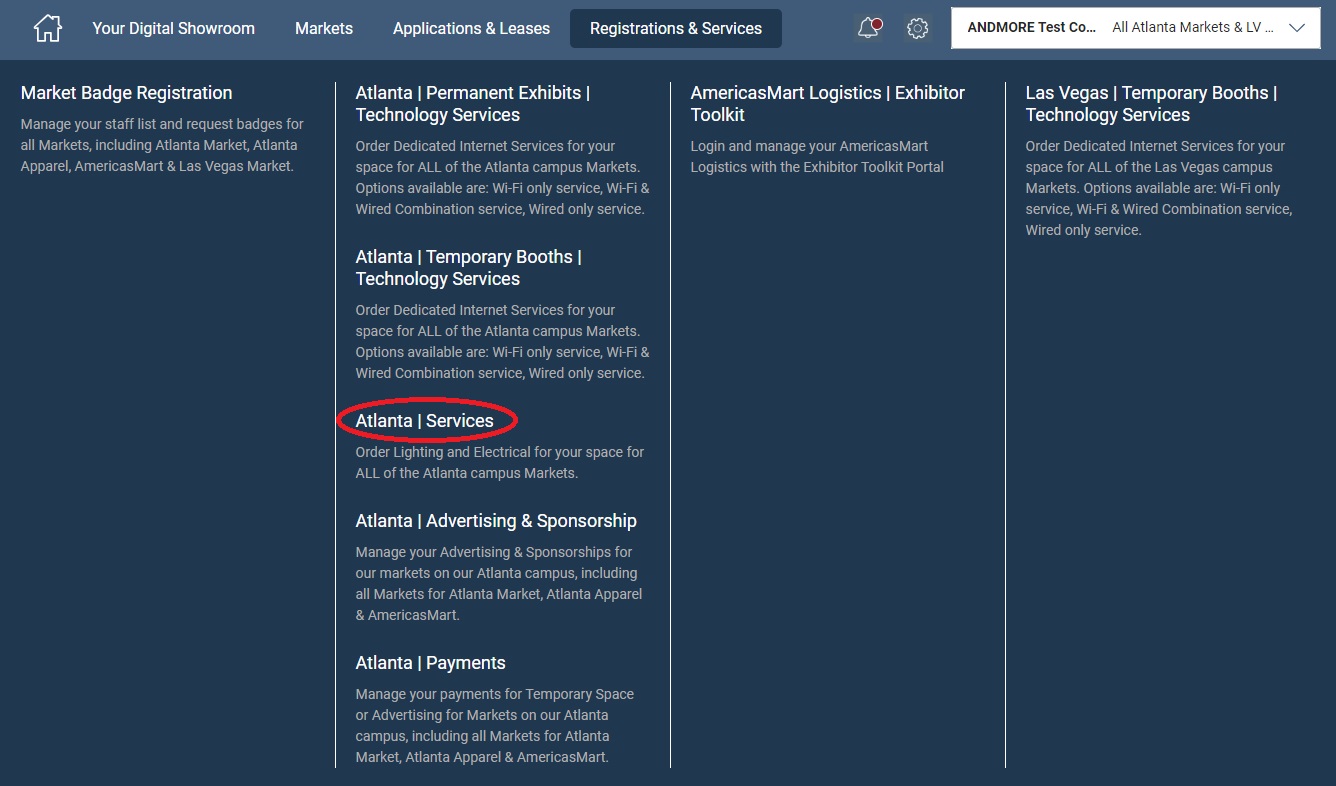 2. Next you will go to "Order Services".

3. On the next screen you can choose which services you will need and complete your order.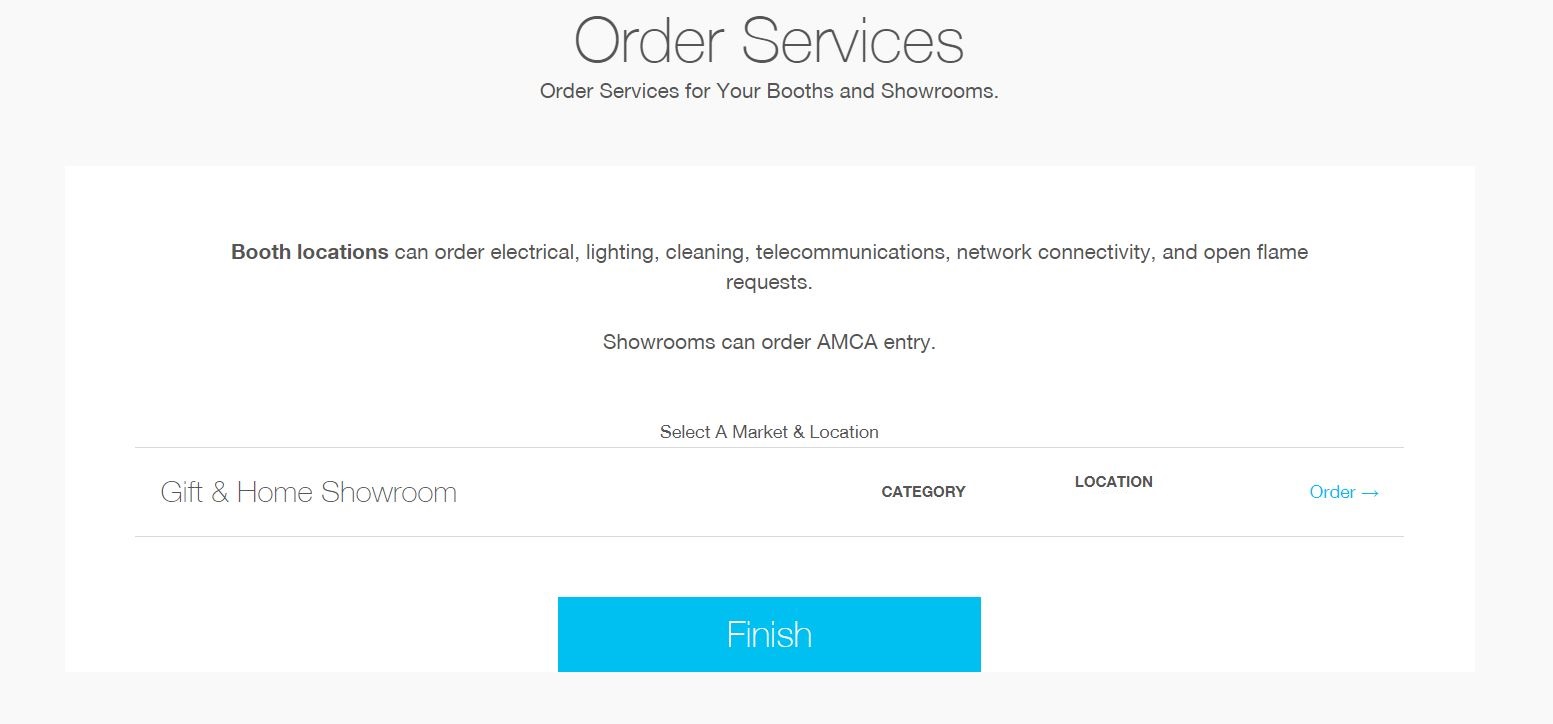 Have more questions? Email us at exhibitorportalsupport@andmore.com