To manage your payments for Temporary Space or Advertising for Markets on our Atlanta campus, follow the steps below.
1. Login to the exhibitor portal at exhibitors.andmore.com.
2. Click the "Registrations & Services" menu at the top and then choose "Atlanta | Payments".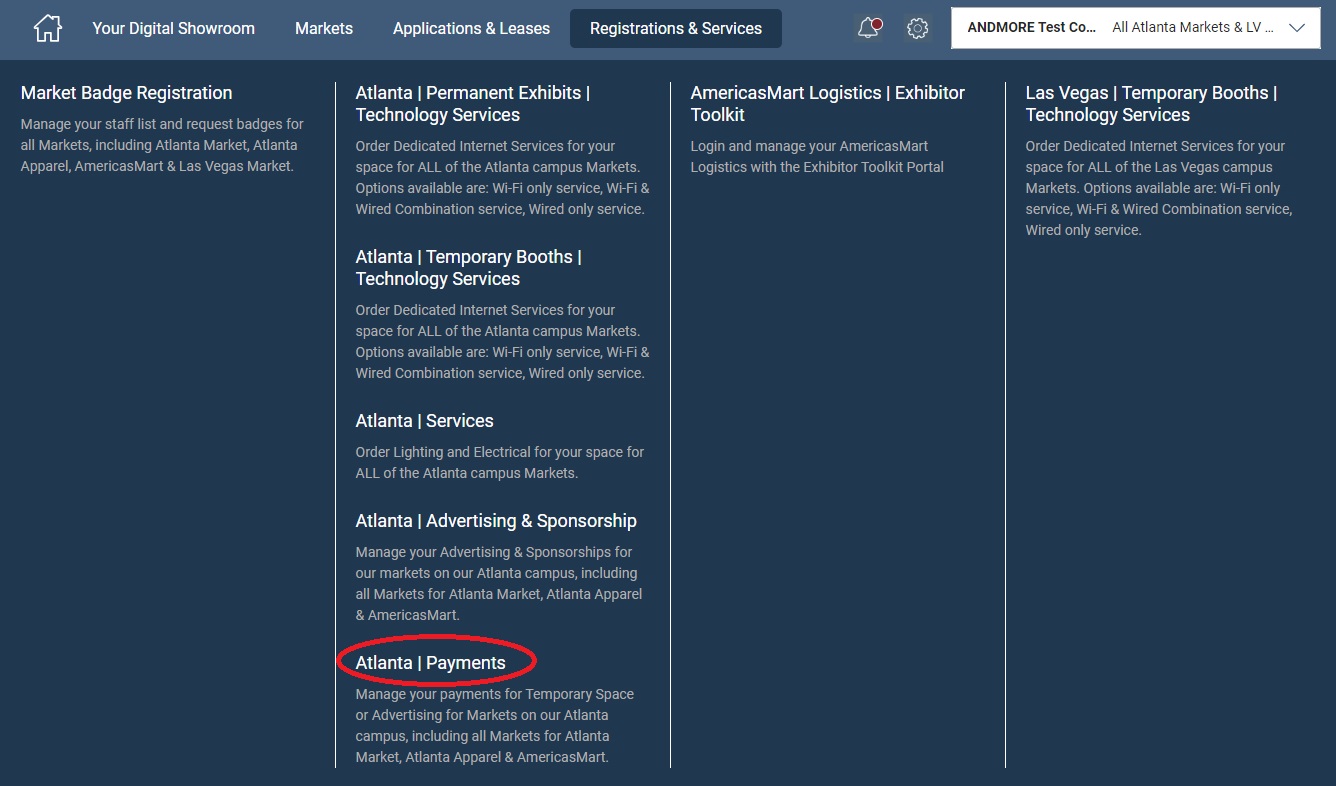 3. You will be directed to the sign in page. Login using your portal login information.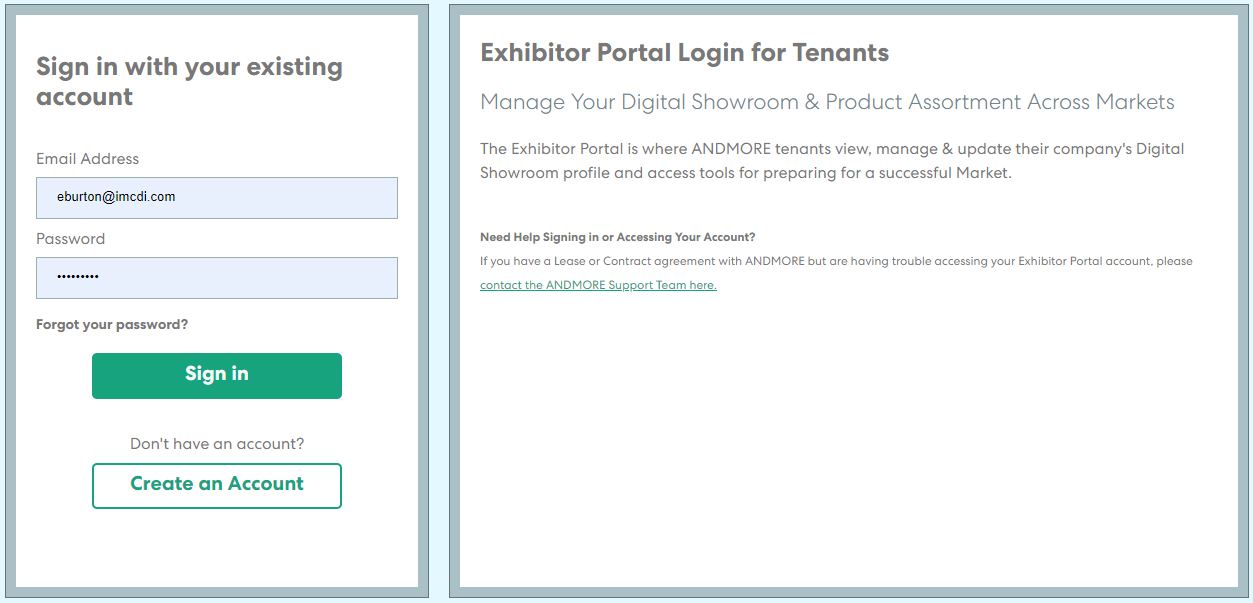 4. Click the "Payments" button.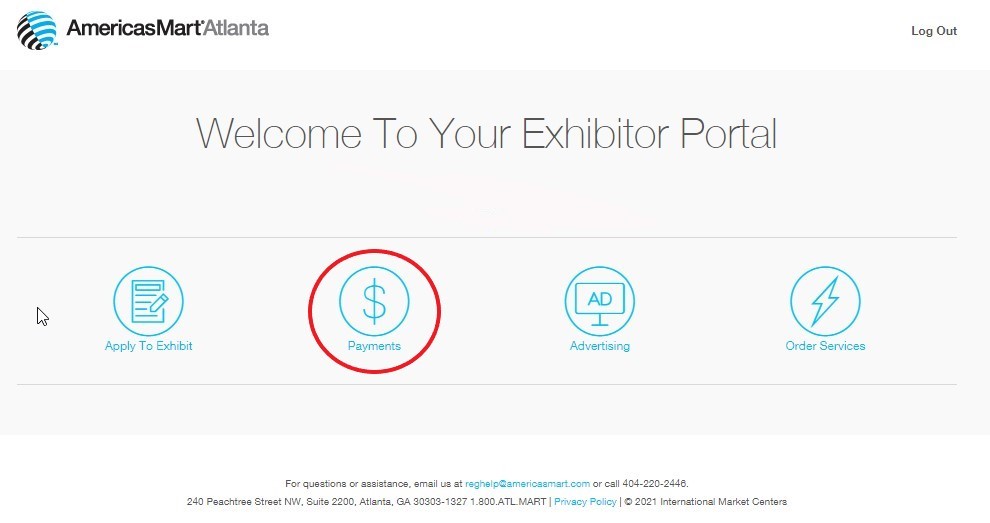 5. The Payments screen has two options: View Invoices or Manage Credit Cards.
Note: If you need to add, edit or delete a credit card, click the "Manage Credit Cards" button.
6. Otherwise, click "View Invoices" to see all invoices paid or that need to be paid.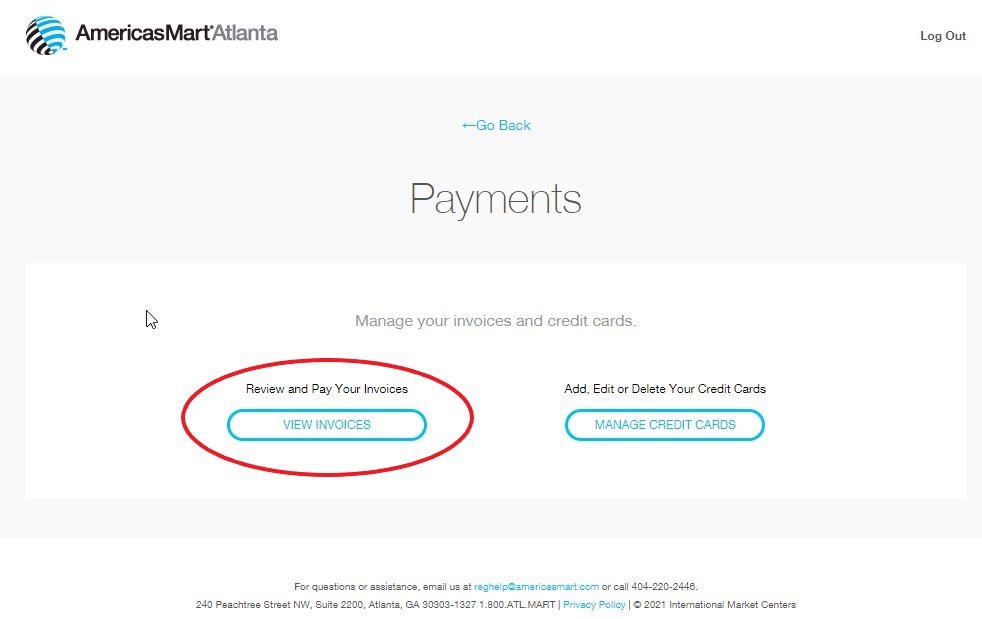 7. Click the "Pay Now" link to make a payment. Click the "View Invoice" link to review an invoice before payment.
To view paid invoices, click the "View Paid Invoices" link.
To pay for multiple advertising invoices, click the "Pay For Multiple Advertisement Items".
Click "Finish" to go back to the Welcome page.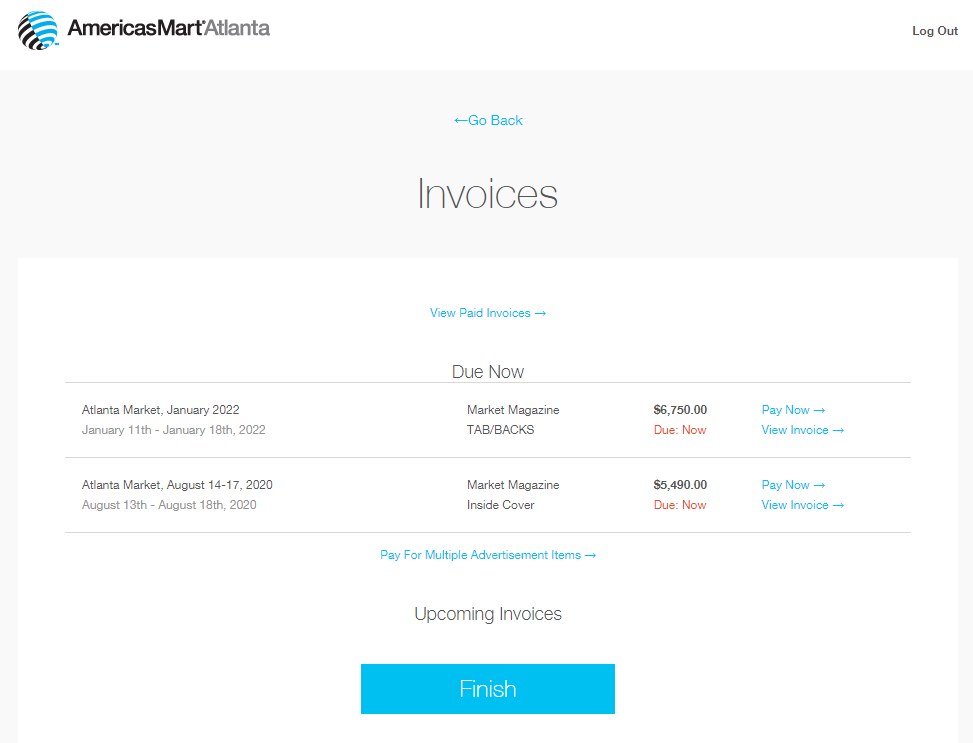 Have more questions? Email us at exhibitorportalsupport@andmore.com