The Exhibitor Toolkit Portal provides online support for your AmericasMart booth and service requirements. Login and manage your AmericasMart Logistics with the Toolkit.
1. Login to the exhibitor portal at exhibitors.andmore.com.
2. Click "Registrations & Services" at the top and then choose "AmericasMart Logistics | Exhibitor Toolkit".

3. Use the menu options on the left to access the online forms for ordering shipping services from AmericasMart Logistics Inc. The options are "Warehouse Storage Leasing" and "Storage Delivery Requests".

4. Clicking "Warehouse Storage Leasing" will open up the request form below to fill out. Fill out the page and click "Continue" to complete the remaining screens.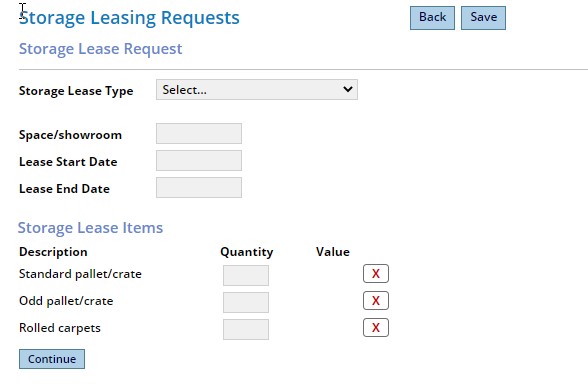 5. If you have existing storage requests, click on "Storage Delivery Requests" to view them. In this example below, there were not any active storage agreements.

Have more questions? Email us at exhibitorportalsupport@andmore.com