Looking to find what Showroom Events are taking place during market?
When logged into the @Market App, under your registered Market, click on the market's website link found under "market information":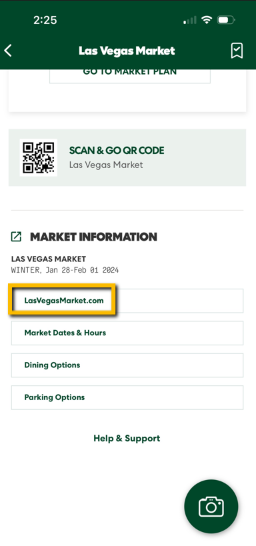 Once on the Market website, click on the menu icon in the upper right hand corner: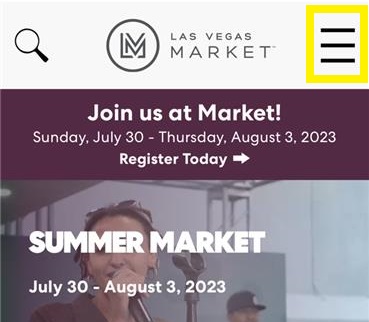 From the list the populates, select "Explore Market":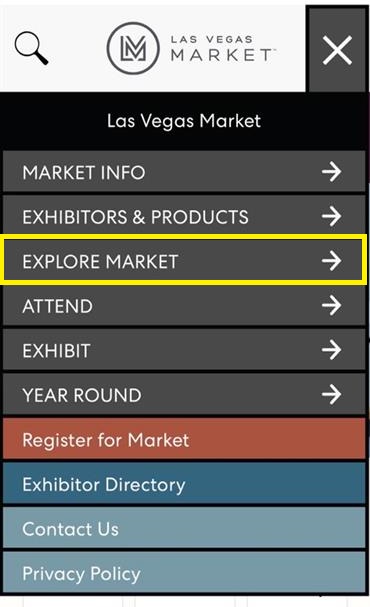 Then select "Events & Seminars":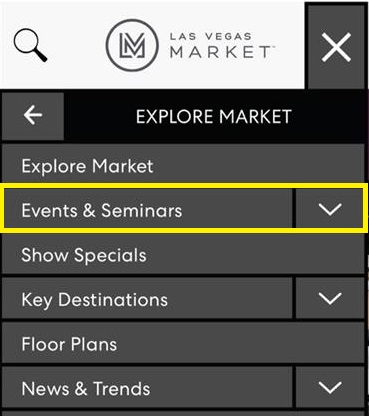 You are now at your destination!
You will see the full list of events scheduled to take place during market, where they will take place, and at what times.
You can filter for events by day or use the search bar to look for a specific event.