On your market recap, you will see a tab for each market you attended. Click on the tab for the market that you'd like to view.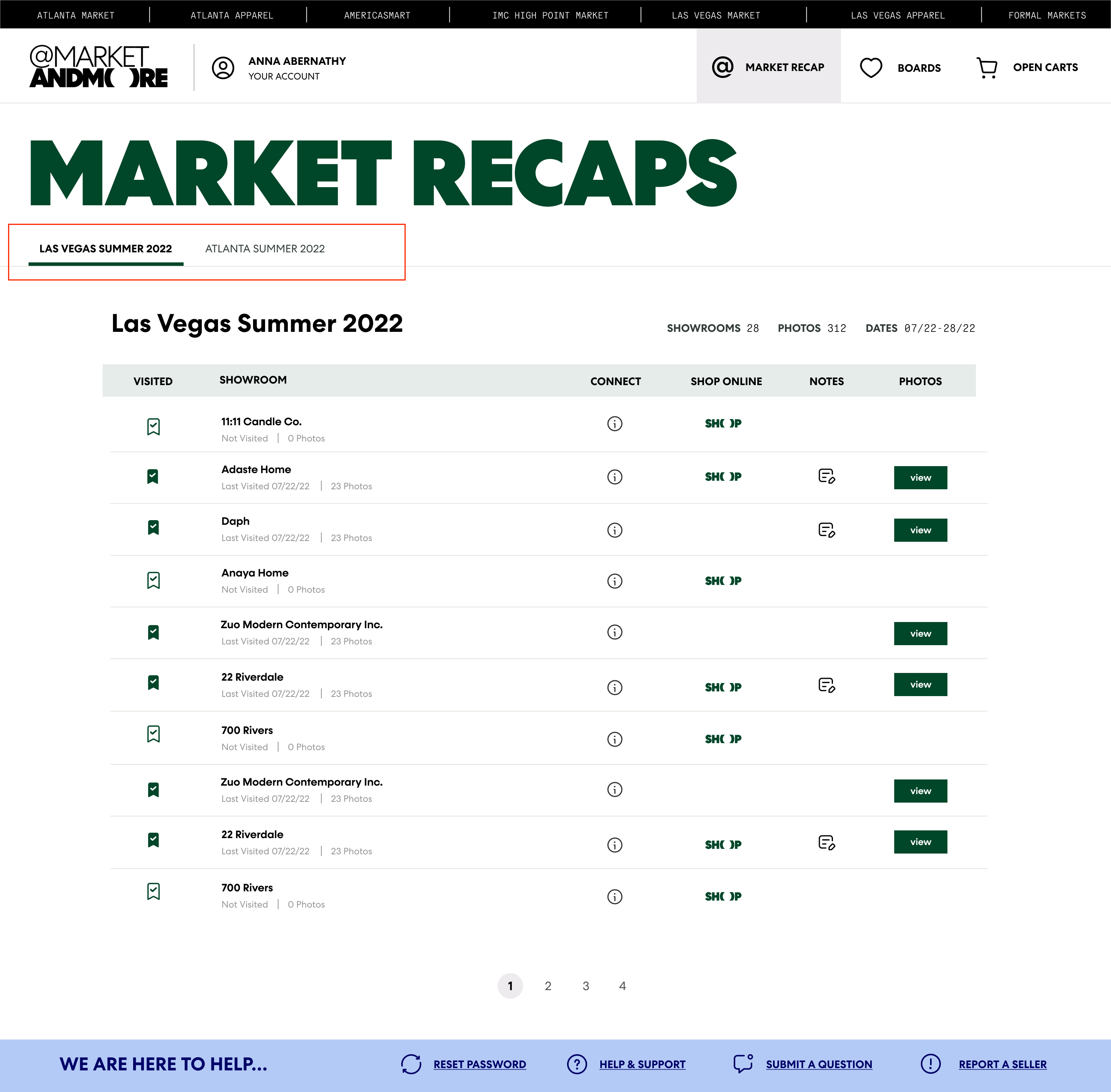 Then, locate the "Visited" column under the market name in bold. A solid flag means that the showroom was visited, and an empty flag means that it was not.
You can also see below the showroom name that the status is either "Not Visited" or "Last Visited" with a date.