1.) Click the market tab you'd like to view.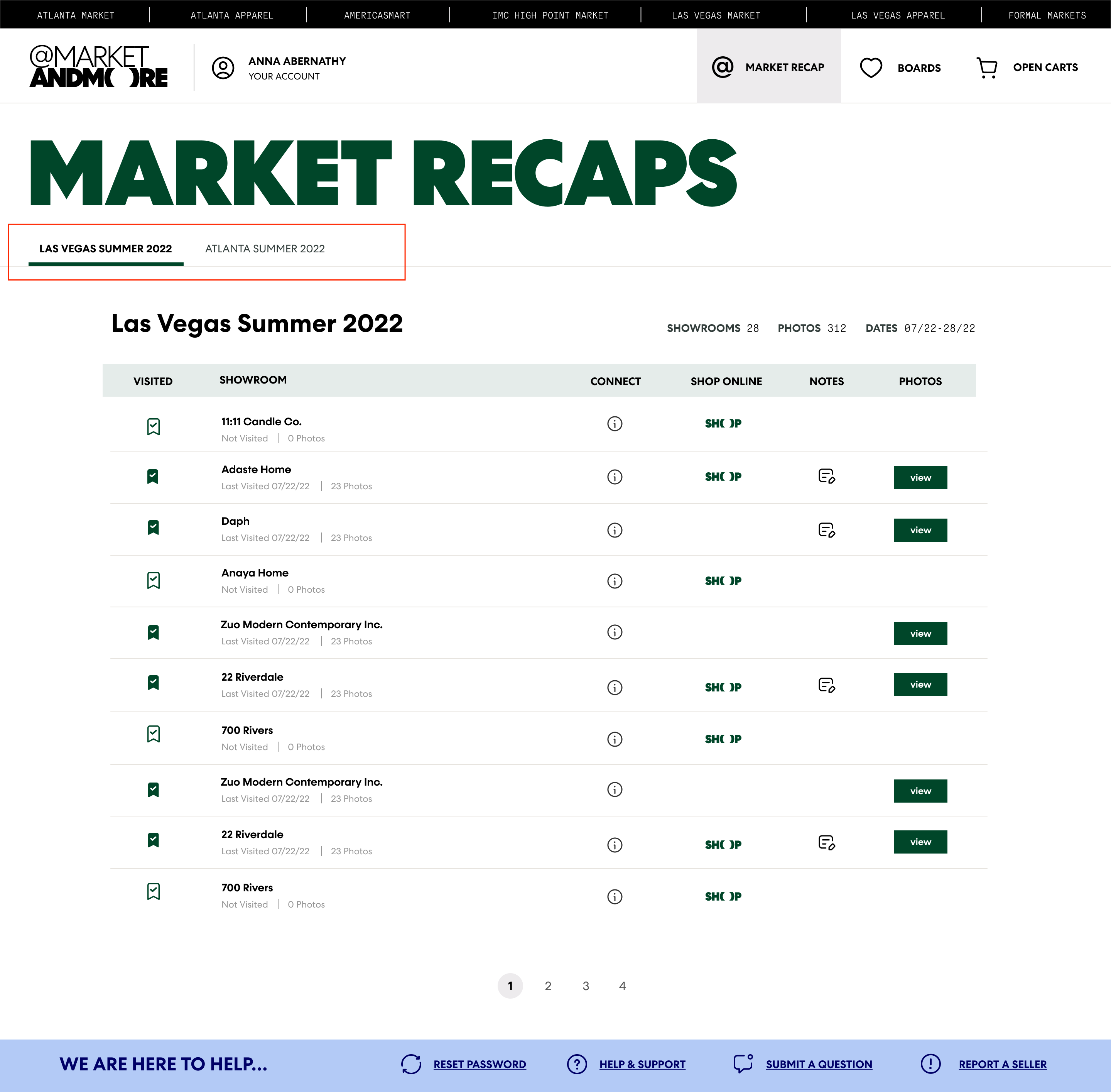 2.) Locate the "Connect" column. Click the circled "i" to open the contact info panel.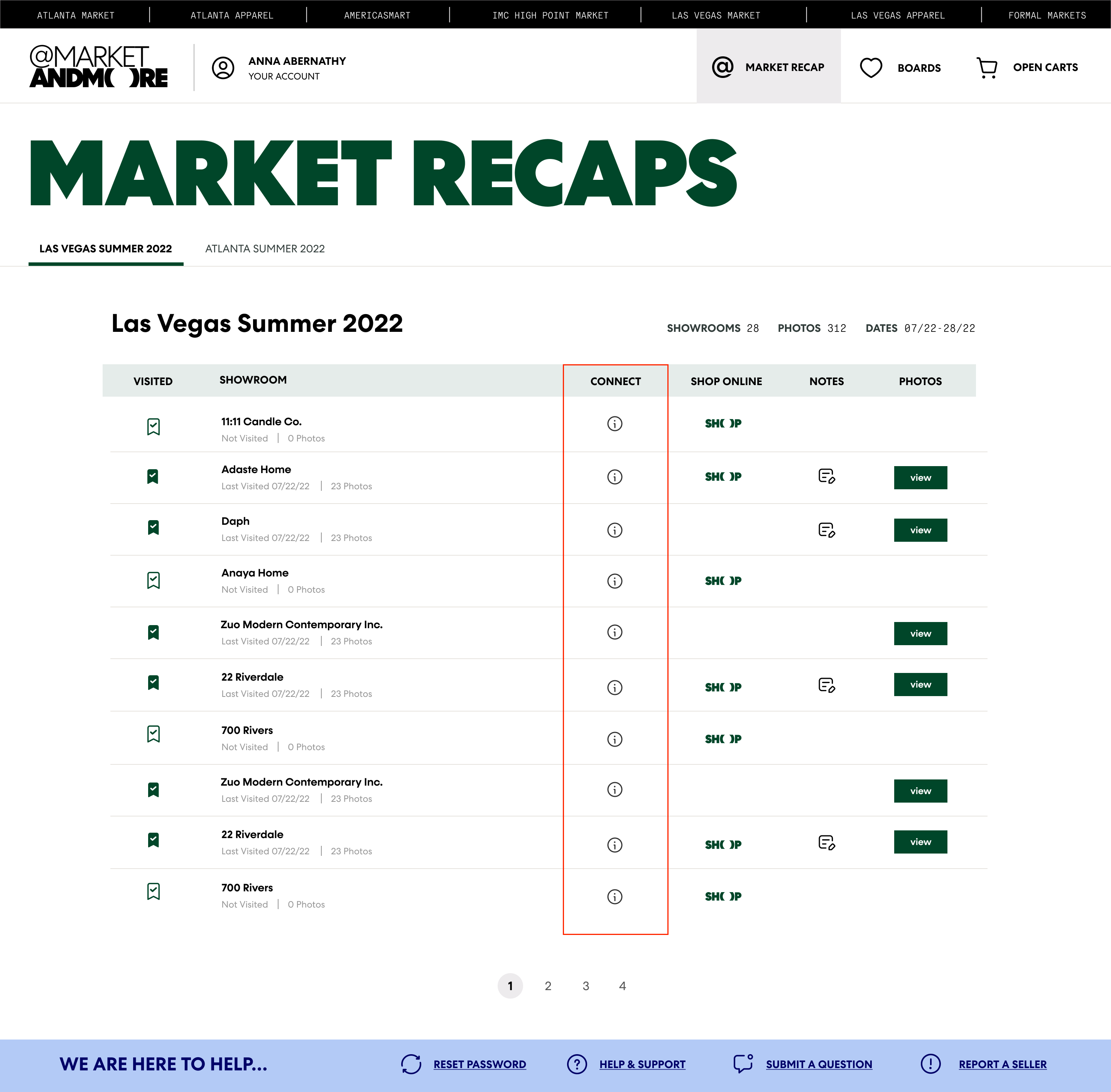 3.) From here, you can:
Click the link to go to the brand's @market online page.
Call or email the brand.
Find the brand on social media.