Keep track of your showroom visits and favorite products with the in-app camera and QR code scanner. If access to your camera or photos was not enabled during setup of your @Market App account, you can grant access at any time within the Settings App on your iOS device.
"No Photos Access" error message when trying to scan a brand QR code or snap photos within a showroom? The @Market App needs access to photos and your camera to be able to use the feature. Follow the steps below to grant access to your camera and photos.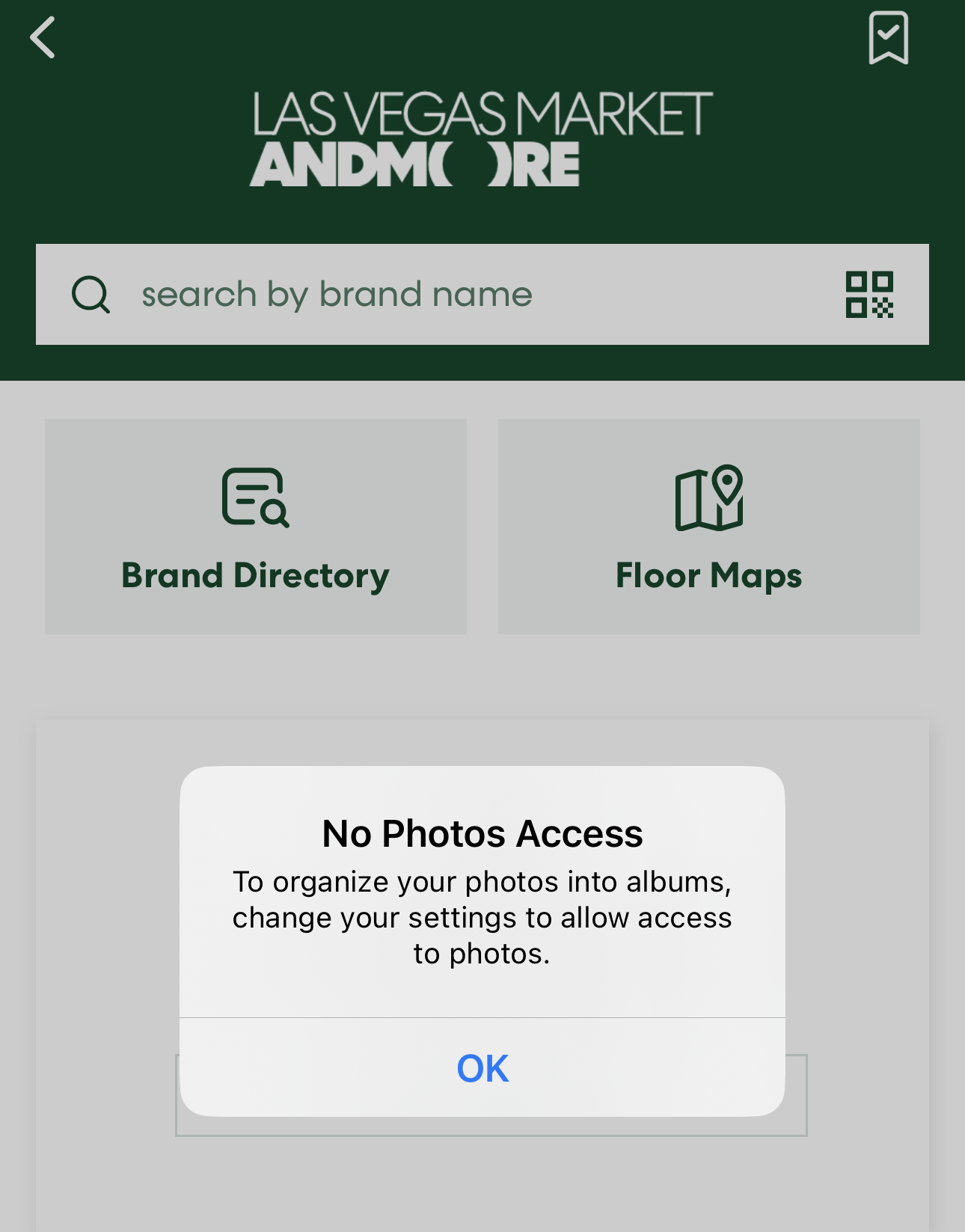 Step 1
Close the @Market App
Step 2
Open the Settings App on your iOS device
Step 3
Scroll down to apps and tap @Market
Step 4
Enable Camera

Step 5
Tap Photos and tap All Photos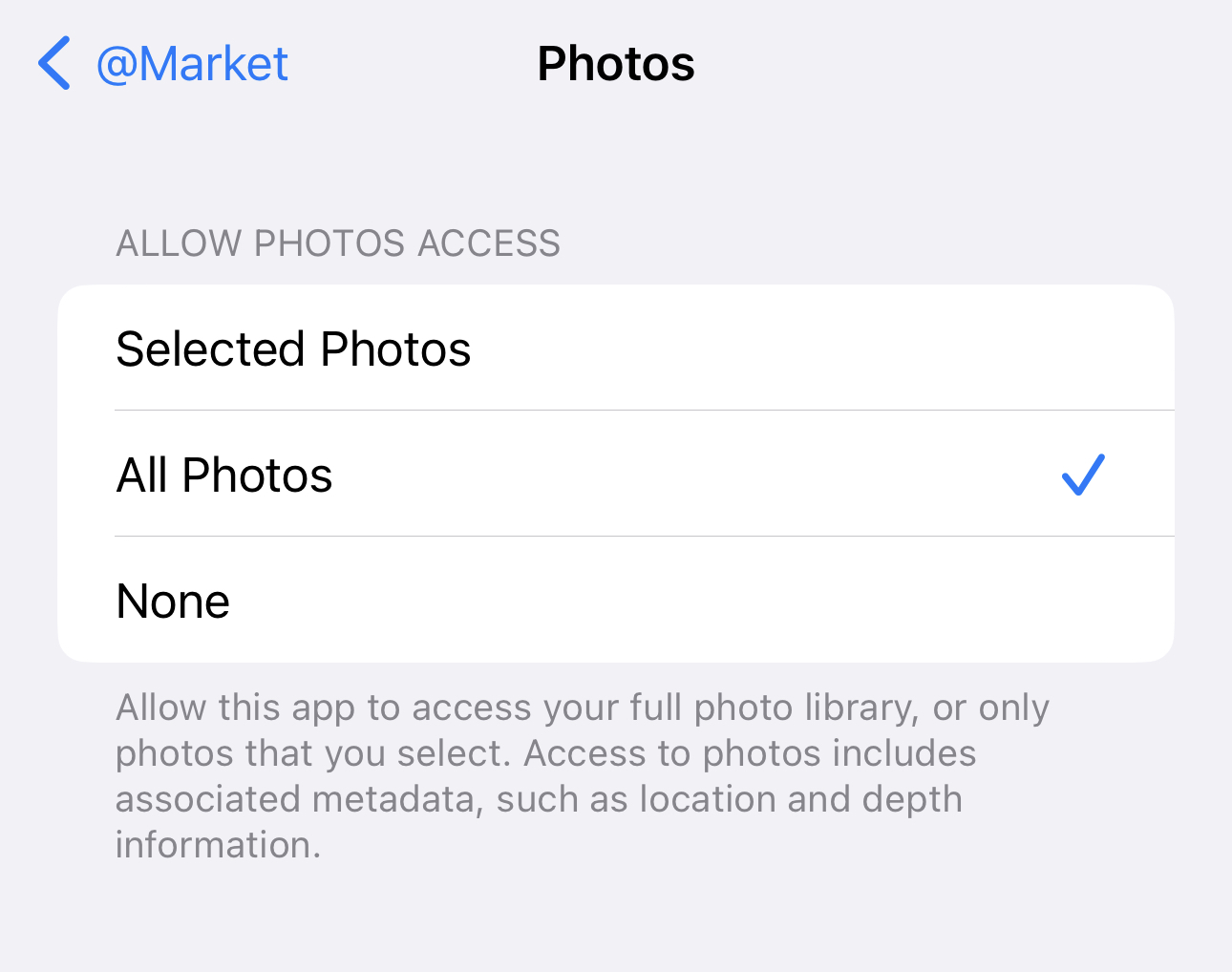 Step 6
Re-open the @Market App and resume snapping photos.
Final Setup
Your final setup show look like the below screenshot.