Permanent and Temporary exhibitors can order Dedicated Internet Services and Telephony for their space at ALL of the Las Vegas and Atlanta campus Markets.
Options available are: Wi-Fi only service, Wi-Fi & Wired Combination service, Wired only service.
1. Log in to your Exhibitor Portal Account, here.
2. Click on the Registration & Services menu at the top and then choose one of the following based on the campus you need services for:
Atlanta | Permanent Exhibits | Technology Services,
Atlanta | Temporary Booths | Technology Services, or
Las Vegas | Temporary Booths | Technology Services
Safety NetAccess is only used for Temporary Exhibitors at this time. Permanent Atlanta exhibitors will continue to follow their current method for ordering services).


3. The Safety NetAccess page opens where you can login and order the technology services.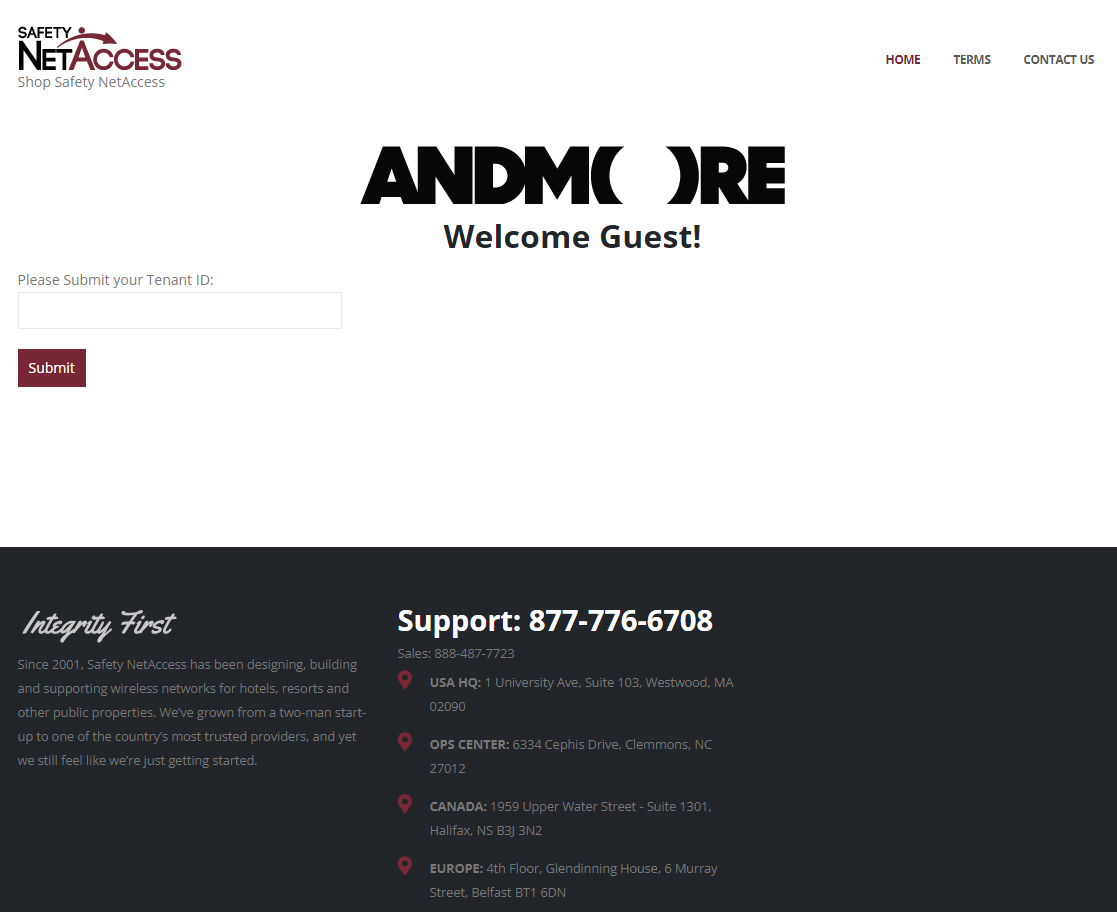 Enter your Tenant ID (which is your Company ID) and click "Submit". You can find your company ID on your exhibitor portal Dashboard after logging in, as shown in the example below.


Select your Assigned Contract from the drop-down list.




The Selection page will then display. Click "Select Options" under the Service you want to order.




Select any options and click Add to Cart or Sign up Now (depending on the service you choose) to add the service to your shopping cart.




Your Shopping Cart will then display. You can order more services by clicking "Continue Shopping" or click "Proceed to Checkout" to enter your Billing Details.




Complete the Billing Details and then click "Sign Up Now" to complete the order.
Have more questions? Email us at exhibitorportalsupport@andmore.com