1. After logging into your DataSynq account, click "Channels" on the left-hand menu.

2. Click on the square button with the ANDMORE logo.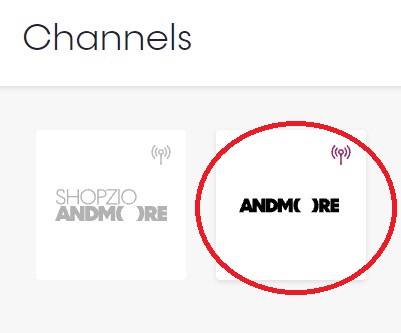 3. This will then take you to the International Market Centers channel screen. Turn on the "Enable My ANDMORE" button to enable the channel. This will take you to a login screen where you will login as an exhibitor.

4. Login with your existing exhibitor portal account and click "Sign In".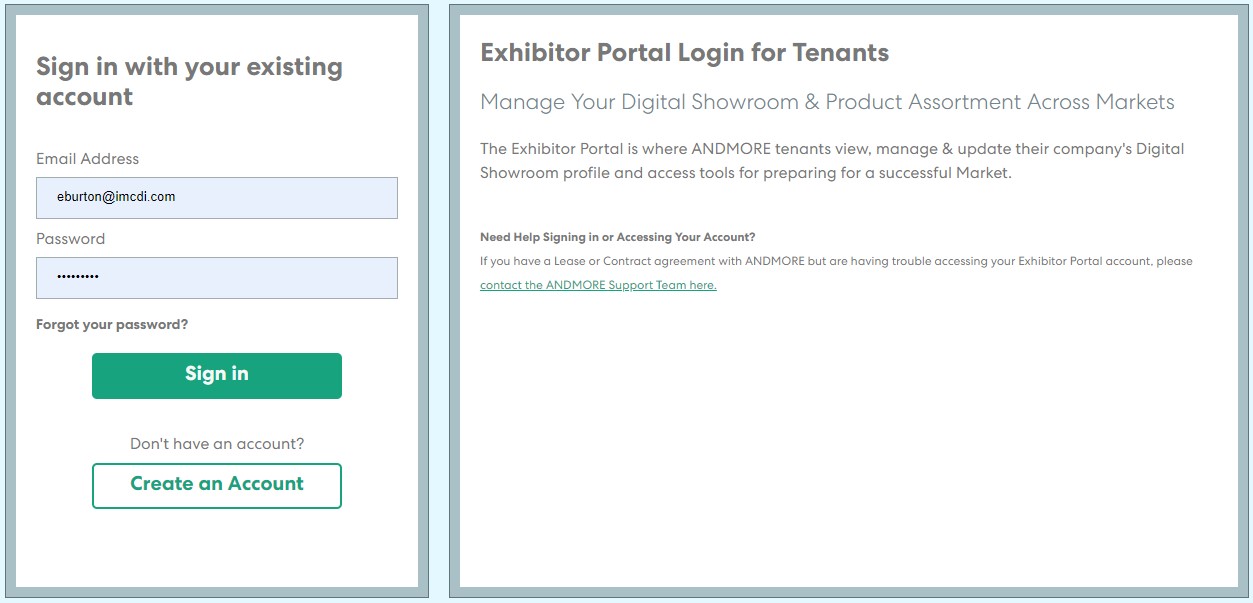 5. Once you sign in you should be redirected back to DataSynq. Your Enable My ANDMORE button will be turned on and you will choose your Market Sites (Vegas, Atlanta Market, Atlanta Apparel, and AmericasMart) and turn them on.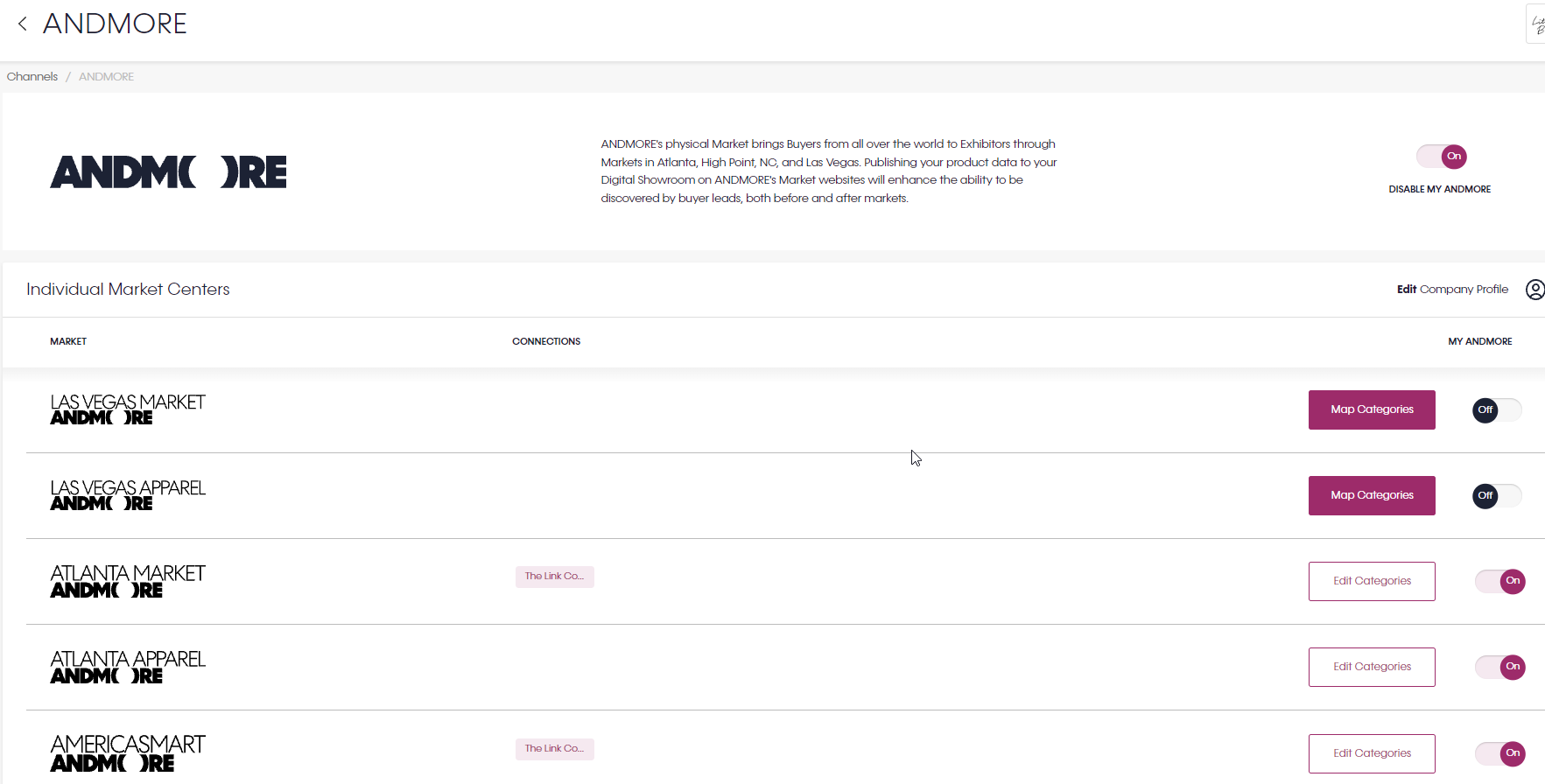 6. As a single line manufacturer, you will need to map your categories to your Exhibitor site so your products and company will be visible.
Have more questions? Email us at exhibitorportalsupport@andmore.com.